Newsletter
On this page you will find all published Newsletters of BRACE. If you want to recieve them by email, please use the "Get" option in the menu on the left. If you do not want to recieve them anymore, please use the "Remove" option in the menu.
BRACE News #14E
Microsphere No. 14 - The Newsletter by BRACE GmbH
This time we jump directly from number 12 to 14. Why? Well, because 13 is considered to be a bad luck in Germany.
But not only the number of the newsletter jumped, we also jumped to ISO 9001:2015, which is the most current standard of ISO 9001 certification. Of course, we are very serious about our quality standards and have again passed the certification for ISO 9001 and our HACCP certification without any problem.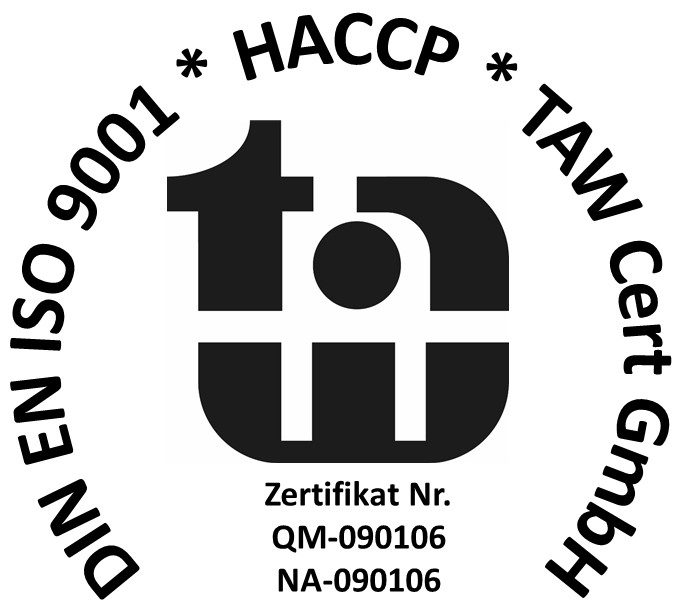 But this year was another change in the laws: The new data protection act came. As BRACE values the privacy of its customers highly, we did not even have to go essential changes. We do not buy addresses from anyone, and of course if you want us to remove you from our systems, we do so immediately. Also, our webpage does not contain any tracking system, neither do our newsletters. Furthermore we offer safe bidirectional data exchange with our customers, with S/MIME/PGP encryption for email, HTTPS encryption for our webpage and data upload folders and for larger files even a Cloud that has the highest security standards and runs on German servers.
This also means we do not know what you like or dislike about the newsletter. You are invited to send us your feedback at info@brace.de to let us know what you want to see in future newsletters, which events you want to share with us. We look forward to receive your comments!
But all this is nothing without our real business: Offering outstanding technology for producing Microspheres, Microcapsules and encapsulated Formulations. Did you know that with the new sealed glass reactor system it is possible to soldifiy your material in a fully closed environement in a batch unit? You can even sterilize the whole system including nozzle by using an autoclave without needing to dismantle it. Finally a full scale solution that does not need to be fit into an isolator! Contact us now for the new solution.
On our webpage you will find a new movie with some of our technology examples. Especially for those who like to watch our older movie it is interesting… We will publish from time to time new exciting examples of our technology, too!
Do you want to let us know in person? Why not come to Zurich in June. The 22nd Microencapsulation Industrial Convention will be taking place June 3rd – 6th. An excellent venue to learn about encapsulation and also discuss your needs with us.
Or a visit to Paris, the "city of love" in December? We will be exhibiting in Pavilion 6 booth D171 at the Food Ingredients Europe. A great city, a great show, don't miss it!
You will also find all newsletters on our webpage anytime for reference. In case you do not want to receive the letter anymore, please go to the cancel page, enter your email address and select the newsletters you do not want to receive anymore. You can always check your status by accessing your account data under Contact-Account data (please remind yourselves that it is necessary to be logged into our page to see your account data).
---
Events
---
22nd Microencapsulation Industrial Convention
To be held in
Zurich, Switzerland - June 3-6, 2019
---
The Strasbourg University and The Bioencapsulation Research Group
are happy to invite you to register and to participate to the
26th International Conference on Bioencapsulation
to be held in
Strasbourg, France - August 27-29, 2019
---
December 3-5, 2019
Paris, France

The Food Ingredients Europe is an important fair for Food and Natural ingredients as well as services such as encapsulation, handling, packing involved with food and nutrient industries.
Please visit us in Pavillion 6.D171 to get the latest news about our technology, processes and applications.
---
To unsubscribe to this newsletter please visit the cancel page. You have recieved this newsletter because you have registered at www.brace.de and selected this newsletter.

(c) by BRACE GmbH 2019, all rights reserved. Unauthorized publication, copying or use is not permitted. Only for personal use of the recipient. All recipients registered at the BRACE Homepage to receive the Newletter, no unsolicited email is sent.
VISDPR: Dr. Thorsten Brandau, BRACE GmbH, Am Mittelberg 5, 63791 Karlstein, Telephone: +49 6188 991757, Fax: +49 6188 991759, info@brace.de, http://www.brace.de