Newsletter
On this page you will find all published Newsletters of BRACE. If you want to recieve them by email, please use the "Get" option in the menu on the left. If you do not want to recieve them anymore, please use the "Remove" option in the menu.
BRACE Newsletter #16E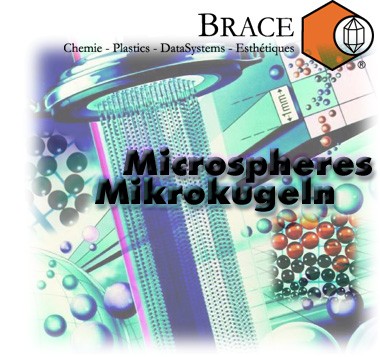 Microsphere - Newsletter #16
COVID-19 is exhausting us all. Daily changes of rules, and permanently fresh assessment of risk. Unfortunately also Events tend to get postponed or cancelled. Our plans for the FIE 2020 are unfortunately to be changed, as the FIE 2020 will take place 2021... Well, we are exhibiting instead at the FIE Connect 2020 - a virtual event. Please join us there and let us show you the new developments in our company! See the links below for registration.
This Corona-Special is to assure our customers and suppliers worldwide that we are not (yet) affected by the Corona-Crisis. We are fully operational and are not directly affected by the virus.
We implemented however a range of measures to make sure that our customers, suppliers and of course our staff is protected and able to continue our service as you are used to:
Meetings are converted if possible into video conferences. We can use most systems available such as Jitsi, Microsoft Teams, Skype, etc. Please let us know if you need support setting up a video conference at your side
We are continuing to receive and dispatch material. However, there are a few rules in place for all suppliers: Please do not touch (hand shake etc) anybody. Keep your distance of at last 2m (6 ft) at any time. Use desinfection
All entry doors have hand desinfection and face masks available - please use them any time you enter our facilities
We will continue our services any time - all our staff is availbalbe and working. In case anything changes, we have emergency plans in place, including the use of all modern communication means.
We will stand by your side today and tomorrow - together.
You will also find all newsletters on our webpage anytime for reference. In case you do not want to receive the letter anymore, please go to the cancel page, enter your email address and select the newsletters you do not want to receive anymore. You can always check your status by accessing your account data under Contact-Account data (please remind yourselves that it is necessary to be logged into our page to see your account data).
---
Events
---
Connecting the Fi & Hi Europe community online
Nov 23 - Dec 4, 2020
- A virtual event -

2020 has brought with it several new challenges for the F&B industry. Concerns about global food safety and security, strains on supply chains and changes in ingredients sourcing have made it more pivotal than ever for ingredients suppliers and buyers to connect with their peers in the F&B industry. And the onus is on us to enable you to connect.
We're proud to present Fi Europe CONNECT 2020, a parallel virtual event which will give you the access to the global food and beverage ingredients industry, tools and collaboration opportunities you require to meet your business objectives.
Please make an online appointment in our calendar
Get started now by accessing our calendar and make an appointment, to get the latest news about our technology, processes and applications.
Get your free entry pass here!
---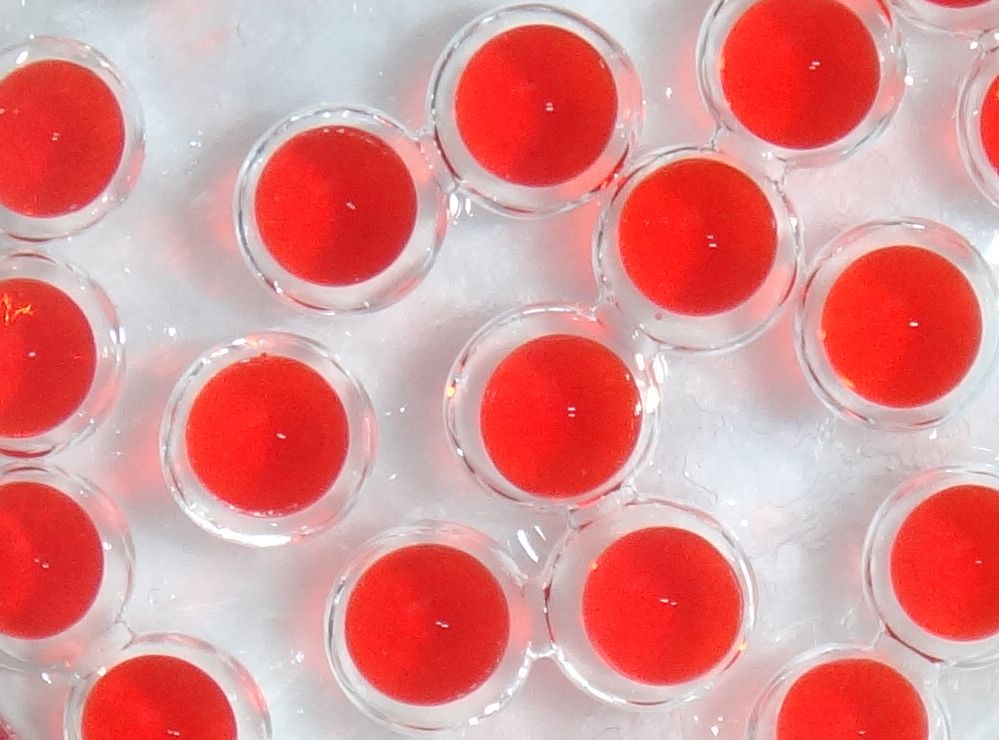 March 23-26, 2021
Cologne, Germany

As a trendsetter and source of inspiration, Anuga FoodTec above all unites one thing: All technological solutions across the entire value chain of the food and beverage industry.
At Anuga FoodTec, the industry presents its innovations and visions and provides answers to questions regarding the digital transformation - from automation through to digitalisation.
Anuga FoodTec offers all cross-process future technologies for all food industries and makes Industry 4.0 experienceable in the food and beverage industry!
If you did not see our booth, you were not at the show
---
23rd Microencapsulation Industrial Convention - NEW DATE!
Event is moved again due to Corona!
To be held in
Rotterdam, The Netherlands - May 10-13, 2021
13 Presentations from experts
Lectures from leading experts will cover a large scope of the encapsulation field. Selection mixes senior scientists with high level of encapsulation processes understanding, together with experienced business practitioners of well established practical applications.
Up to 18 B2B Meetings
Since 1996, BRG has developed tools for optimizing the B2B meeting organisation. Based on your own pre-selection among the list of participants, we optimize your agenda with up to 18 B2B appointments. Coffee-breaks, exhibition and lunch times will give you additional networking opportunities to establish new contacts and find new partners.
Showcase with 20 Exhibitors
A broad state-of-the-art showcase presenting R & D services, Equipment & Tools, Material & Chemicals, Established Techniques in the realm of microencapsulation. Meet your future suppliers of equipments, services and production.
---
Food Ingredients Europe
NEW DATE: Nov 30 - Dec 2, 2021
Frankfurt am Main, Germany

The Food Ingredients Europe is an important fair for Food and Natural ingredients as well as services such as encapsulation, handling, packing involved with food and nutrient industries.
If you did not see our booth, you were not at the show
Please visit us in Hall 3.1 booth M85 to get the latest news about our technology, processes and applications.

---
To unsubscribe to this newsletter please visit the cancel page. You have recieved this newsletter because you have registered at www.brace.de and selected this newsletter.

(c) by BRACE GmbH 2020, all rights reserved. Unauthorized publication, copying or use is not permitted. Only for personal use of the recipient. All recipients registered at the BRACE Homepage to receive the Newletter, no unsolicited email is sent.
VISDPR: Dr. Thorsten Brandau, BRACE GmbH, Am Mittelberg 5, 63791 Karlstein, Telephone: +49 6188 991757, Fax: +49 6188 991759, info@brace.de, http://www.brace.de